After-Pains Following Delivery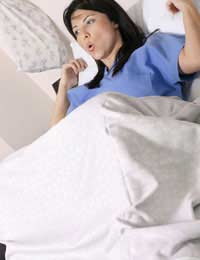 When people talk about having a baby and pain, it is most common to think purely of the labour and delivery itself as these times are the most painful, but most mothers will tell you that there after pains following a birth can sometimes be very painful too.
What are After Pains and Why do they Occur?
Women experience after pains because the uterus must contract back down to its original size after the baby has been born.For some women the process doesn't take long, around two or three weeks but others will find that some degree of pain exists for longer, about six weeks.
The severity of the pain decreases after a day or two, but some amount of lesser will be experienced. Most women who have had more than one delivery state that the pains are worse with each subsequent delivery, but the period of time that they occur for is shorter with each.
Does Everyone get Them?
Every uterus must contract after the baby has been born so some discomfort is likely to be experienced by everyone, though as with most types of pain, each person will find the amount and level of pain is different to anyone else. Some women don't find them a problem at all, while others are affected more deeply.
Those who have had a Caesarean section might not feel the pains as severely in the first week or two following the birth as they will be given strong painkillers to manage the post-surgical pain which will also have an affect on the amount of after pains felt.
Do they Happen after your Second or Third Delivery?
After pains do happen following each delivery and can be more severe with each experience, but most of these, women will remember from the first time round that they don't last forever and that the pain decreases in severity within a few days to a dull-like pain rather than an acute type.
Minimising the Pain
After pains can come on very suddenly and build from being similar to a quick period pain, to feeling like a full contraction. They can be managed quite well using breathing techniques and learning how to relax your muscles and 'go with the flow'.
As they come on without much warning and do not last very long, you may not feel much benefit from using pain relief as the pain will probably have passed before the medication has had time to take effect.
Those who have chosen to breast feed will probably find that they have some contraction-like pain during the feed so can benefit hugely by practicing deep breathing and relaxation before and during the feed.
Making sure your bladder is emptied regularly can also help to reduce the level of discomfort experienced as a full bladder prevents the uterus from contracting properly and in the space within the pelvic anatomy in which it should be housed.
Mild massage or warming packs such as those that are heated in the microwave may ease the pains and provide some distraction and comfort if the pains cannot be managed very well.
It isn't uncommon to find some women experiencing very bad pain during the first day and the hospital may be able to give you a prescribed pain killer to help you cope with them and give you advice on how to manage them without pain relief when the acuteness wears off.
Like many birth-related issues, after pains are not a commonly discussed subject when people talk about their birthing experiences but they are a part of the process and are to be expected.
They can be managed well without using pain relief in most cases but those who are finding them too much to cope with can seek advice from their doctor or midwife who may be able to provide some pain relief.
You might also like...