What Causes Skin Ulcers?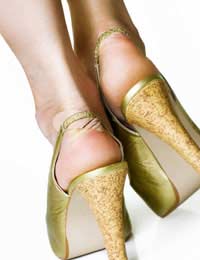 An ulcer can described as any open wound or sore. When we speak of skin ulcers we are usually referring to those wounds that are slow to heal or non-healing. These wounds can be caused initially by any variety of reasons and then develop into skin ulcers due to prolonged inflammation and infection. Skin ulcers can be quite damaging, and if left untreated can be cause for serious medical concern. Untreated skin ulcers especially in the lower extremities are the leading cause of limb loss in persons with diabetes.
Doctors describe skin ulcers as appearing in various stages:
Stage 1 – The skin is red with soft underlying tissue
Stage 2 – increased redness, swelling, may be some blisters and loss of outer skin layers
Stage 3 – Skin has become necrotic down through the deep layers of skin, exposure of fat beneath the skin may be apparent in this stage
Stage 4 – Deeper necrosis, fat is definitely exposed, there may be muscle exposure
Stage 5 - Deeper loss of fat and necrosis of muscle
Stage 6 – very severe ulceration down to the bone level, destruction of bone may have begun, and sepsis of joints may be apparent
Cause of Skin Ulcers
There can be many causes for skin ulcers. A very common and dangerous type of skin ulcers are caused by what are called pressure sensitive sores, more commonly called bed sores. These are skin ulcers that are caused by persons who are lying in bed or seated in a wheelchair for long periods of time due to injury or disability. Such ulcers can be avoided by relieving the pressure on such individuals by turning, or with specialized mattresses and cushions. Diabetics face a serious problem with skin ulceration, especially of the feet. Diabetes leads to circulatory problems, which in turn lead to a condition known as diabetic neuropathy; a loss of sensation in the lower limbs. This can be very dangerous for the diabetic. They can often injure their feet and not feel the injury. With no pain response and the poor healing ability of the diabetic such minor wounds can quickly turn ulcerous and often gangrenous, leading to amputation.
Other causes of skin ulceration can be:
Bacterial or Viral Infections
Fungal infections
Cancers
Circulatory Issues
Venous Leg Ulcers
There are many types of skin ulcers, with varying causes. One of the most commune skin ulcers you are likely to be dealing with is a Venous Leg Ulcer. Venous leg ulcers are quite common especially among seniors. Venous leg ulcers usually occur in people over 50 and are more common in women than men. Venous leg ulcers usually occur around the ankles. Venous skin ulcers result from back flow of blood pooling down in the veins of the ankles. The veins swell and put pressure on the skin above, weakening it and eventually causing it to break down and form and ulcer.
Venous leg ulcers will be treated and dressed as any wound. Dressings will need to be changed regularly. In addition a venous leg ulcers will be treated with the use of compression bandages. Compression bandages are used to counteract the force of gravity that is causing the blood to pool in the ankles. While healing you will also be asked to keep the legs elevated, again to prevent blood from pooling.
Prevention of Leg Ulcers
Venous leg ulcers can be prevented from occurring or reoccurring with the use of compression stockings. Compression stockings will help to prevent blood pooling and back flow. Support stockings come in varying strengths, Consult your physician for what he or she recommends. Once you have had a leg ulcer it is always recommended that you wear compression stockings daily for at least 5 years after the ulcer has healed to prevent its recurrence.
You might also like...
I have bunions where thr big toe is "bent"and every year in the spring the skin breakes and they discharge like ulcers. I am 77 and have always been active with walking and dancing. Unfortunately, in the spring all activity is curtailed for two months. This year it has been almost three months.with some celularlitus up both legs requiring antibiotics. Would a circulation machine help? Dorothy Todd
Shirley
- 30-Apr-13 @ 8:23 AM
pls give me name of medicine for erythema nodosum sore (tablet and cream)