Coping With a Speech Impediment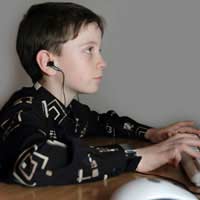 A little lisp or a slight stammer may be cute in young children, but many teens and adults who suffer from such speech impediments find them downright embarrassing. If you find that a speech impediment is adding stress to your life, see if you can determine the cause and ask your GP for more information about diagnosis and treatment. While you're at it, developing a few strategies to help you get through your days with greater ease.
Determine the Cause
Perhaps you have tried previously to determine why your speech is impeded, or perhaps your parents and professionals attempted to diagnose you when you were younger. Either way, take a new look at your speech impediment now. Add in your own new thoughts on the cause, including physical or emotional pain you might experience when speaking. Ask yourself your speech impediment could be related to:
A physical abnormality, for example is your mouth or tongue formed differently?
A dental abnormality. Might your teeth or gums present a challenge to speech?
An associated learning disability such as dyslexia?
An emotional problem, such as living through a traumatic experience?
An accent you picked up while younger?
Stress of some sort, brought on by a person or setting?
Particular letters or sounds?
Breathing and/or pacing while speaking?

Visit Your GP
Armed with your new thoughts on your speech impediment, visit your GP. This is the time to offer him or her all of the information you have about the issue. Mention:
What your speech impediment is.
When you first noticed your speech impediment.
If you have ever engaged in treatment for your impediment.
When your speech impediment worsens, and if it is alleviated under any circumstances.
Your thoughts on the cause of the impediment.
If you have any ideas on why the impediment was not diagnosed or treated previously.
How you have been coping with the impediment until now.
Why you are seeking treatment for the impediment at this point in time.
If you have any ideas about treating your speech impediment.
Develop Coping Strategies
If your GP refers you for speech tests and therapy, you will still need to develop coping skills until such time as you become more confident in your speech. Your GP and speech therapist will be able to provide some strategies. You can also try:
Practicing sounds and words at home. Consider flashcards of letters, sounds and words.
Reading out loud. Poetry and prose can be useful for language, rhythm and sounds.
Saying riddles and singing songs. Nonsense words and verses can target sounds.
Speaking more slowly. You may encounter less impediment when you are not rushed.
Speaking more softly. Some impediments less with less volume or forcefulness.
Avoiding public speaking. Chatting in small groups can help you feel more comfortable.
Preparing remarks and practicing before speaking to larger groups or new contacts.
Engaging in breathing exercises to help you with your cadence and pace while speaking.
Correcting your posture to see if that has any influence on your speech.
Living with a speech impediment can be an embarrassment for those old enough to understand that their speech is not fluent. Reflecting on the cause of your impediment, working with your GP to seek out appropriate treatment and developing strategies of your own for everyday speech should all help you better cope with a speech impediment.
You might also like...