Coping With Memory Loss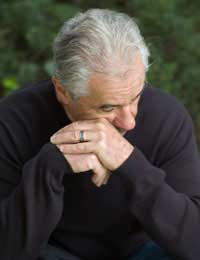 Memory loss can be a frightening, not to mention embarrassing, situation. Not only does it leave you flustered, wondering how in the world you forgot your supervisor's name, but it often leaves you wondering if it could be a symptom of a larger health problem. If you experience memory loss, even just now and then, make notes of each new episode. Consult a medical professional if you believe there is a need, and then decide upon strategies for coping with memory loss in your everyday life.
Make A Note of Memory Loss
Memory loss can take on many forms and affect your life in many ways. When you begin to notice lapses in your memory, make a short note of each new experience. Mark down if the memory loss:
Involved short-term or long-term memory.
Is focused before or after a particular event.
Occurred in a public or private setting.
Significantly impacted your work or personal life.
Could have been related to stress.
Seems consistent with past episodes, or is new in some way.
Appears to be worsening.
Is accompanied by confusion, anger or low moods.
Seemed to be related to a specific incident or experience.
Consult A Medical Professional
Once you begin noting your episodes of memory loss you may notice a pattern emerging, for example that it is related to nerves around social situations or that it mostly occurs at home regarding where you put your keys. You may not notice a pattern however, or the pattern may be frightening such as that the episodes occur more frequently, affect your life in more ways or are worsening. If you are unsettled by your findings, contact your GP. Be ready to discuss why you are concerned, as well as any other important factors such as a family history of Alzheimer's Disease, a recent accident or injury, recent illnesses or infections, or mental confusion that has occurred alongside memory loss.
Decide Upon Coping Strategies
If your episodes of memory loss are related to a wider health concern then your GP will discuss treatment and self-care options with you. Memory loss is associated with aging, however, so you might discover that you need to create coping strategies as it is unlikely to go away. Many people find it helpful to:
Create a daily routine of tasks to be performed at certain times and places.
Draw up a daily "to do" lists of tasks and appointments.
Wear a watch and keep a planner or calendar handy for reference.
Designate a "home" for items such as eyeglasses, keys and handbags/wallets.
Write down important information, including instructions for medicines.
Keep a list of telephone numbers by the phone and necessary groceries in the kitchen.
Play word games, such as "Laura from London" to better remember people or items.
Add specific mental exercise into daily schedules, such as crossword puzzles.
Maintain a healthy diet and exercise programme.
Get eight or so hours of sleep each evening in a quiet, dark environment.
There is no denying that experiencing memory loss can be embarrassing, both for you and the person who must watch you struggle to come up with information. If you notice memory lapses creeping into your days, make a note of each new episode and consult a medical professional if a concerning pattern emerges. Also consider coping strategies which will help you better remember tasks, items, people and events both at work and at home.
You might also like...