What Causes Worms and How are they Treated?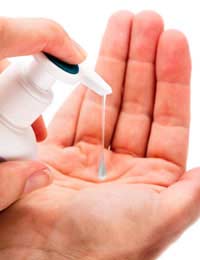 No one wants to consider having worms in their body, much less admit that they have lived with or are living with this embarrassing condition. In fact, very few people even know about worms that make their homes in humans, and those that do don't generally discuss it over dinner. To help you learn more about the causes and treatment of worms in humans we have put together this collection of frequently asked questions.
What Does It Mean When Someone Has Worms?
When someone is described as having worms it means that that person has a worm living in their body. Worms are considered intestinal parasites because they live in, and thrive in, the intestinal tract. The most common types of worms found in humans are round worm, pin worm, tape worm, hook worm, whip worm and trichinella. Lymphatic filariae is also a type of worm that lives in humans, though this kind makes its home in the lymphatic system.
Where Do Worms Come From?
Parasites are introduced to the human body, which means they are picked up from the external environment. Typically worms are ingested from undercooked or unwashed foods, contaminated water and absorption through the skin (such as from swimming in infected water or contact with infected soil). Humans can be host to worm than one worm at a time. Though humans can not transmit worms directly, they can pass on eggs that can then re-infect themselves or infect others.
What Are the Symptoms of Worms In Humans?
Worms can create a host of symptoms in humans. Allergies including skin rashes, anaemia, constipation, diarrhoea, gas/wind and fatigue are all common symptoms of worms. Loss of appetite, bloated abdomen, cramping, abdominal pain, vomiting, fever, anal itching or bleeding and bloody stools could also indicate worms. In children, more vague symptoms such as restlessness, irritability and grinding teeth have also been known to be associated with worms. It must be noted, however, that some people who have worms experience no symptoms at all, or intermittent symptoms which are not always present.
How Are Worms Treated?
Doctors now have many ways to treat worms, including prescription medications which can kill adult worms. The World Health Organization (WHO) recommends five prescription drugs for treating worms: pyrantel, levamisole, piperazine, mebendazole and albendazole. These drugs may be referred to as "de-worming drugs". Strict hygiene measures including hand washing, nail cutting and washing all clothes and linens should also be observed so that re-infection (from worm eggs) does not occur.
How Can I Prevent Worms?
Observing proper hygiene is the best way to keep from being infected by worms. Ensuring all food is properly washed and cooked and drinking only bottled water or water specifically labelled as drinking water will help prevent an infection. Avoiding direct contact with infected soil or water will also help prevent worms. If possible, ensuring clean clothes and linens washed with detergent and hot water should also help to combat a possible worm infection.
Worms are an embarrassing infection, but one that can not be ignored. For more information about worms, contact your GP or NHS Direct.
You might also like...
I went to the bathroom and I notice a long whiteworm in the tolit I want to know how I can get ritof them
Chikis
- 15-Nov-17 @ 11:47 PM
Chocking issue, from 2014 if I eat one of following food Beef meat Pork meat Milk maas Just following day I seeflat short warms even now also I don't eatthose things but warms arises each every month and now make me strees. Doctor they just give pills not checking what wrong.
Zizi
- 13-Jan-17 @ 8:46 PM
I have had a colonoscopy and now wear a colposcopy bag which I empty and use irrigation on every a.m. I saw something in the toilet after I had emptied bag, which looked like a long white worm. I am most concerned as I now am suffering from diaharea. Please can anyone offer advice thank you
Bluedog
- 24-Dec-16 @ 1:43 PM
Foods to be aware of meats & fruits they are full of parasites some bottled water is contaminated
pink
- 8-Feb-16 @ 8:49 AM