Herpes and Blisters on the Body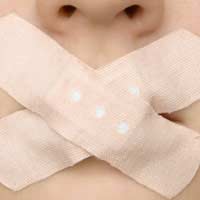 The skin and superficial tissues are at risk from damage from many sources. These can be direct injuries, infections, viruses and other pathogens.Herpes is a very common infection but still carries some amount of embarrassment even though the majority of us will have half some form of herpes infection in our lifetime.
Oral Herpes
Oral herpes manifests as a cold sore that usually appears on the corners of the mouth. They initially begin as a tingling sensation and develop into a small blister on the surface of the skin. They are caused by the herpes simplex virus which stays in the affected persons system for life but it can lay dormant without producing any nasty effects.The virus is very contagious hence its frequent incidence and symptoms can be treated although there is no cure.It is important to try and protect others from catching the virus by not having any direct contact with the affected area once the sore has developed.
Genital Herpes
Genital herpes is caused by a different strain of the herpes simplex virus to that which causes cold sores. This type of viral infection is spread through sexual intercourse and sexual contact.It is currently not curable though flare-ups can be controlled using a specific regime of medications. Flare-ups can include the development of sores on the body which usually appear as small sore blisters much like those associated with cold sores. Those affected will probably be prescribed certain medication and skin care lotions to maintain the health of their skin during these times. For many though there may be no obvious symptoms and you may be unaware of having the virus.
It is extremely important to try and protect yourself against contracting the virus by ensuring all male sexual partners wear a condom (unless you know that they have not got the virus) and to be careful during foreplay making sure that the genitals are prevented from having direct contact.This form of herpes poses a significant risk to new born babies and infants so it is vital that pregnant mothers who are aware of carrying the virus disclose this information to their midwife or doctor so that the appropriate treatment ca be planned to prevent any damage to the child.
Blisters
Blisters are small pockets of fluid that occur as a result of friction or burning. This may because of exposure to fire or hot substances, from being unprotected in the sun or from ill-fitting shoes and garments. They can be extremely painful and may put the person at risk of developing skin infections if they are tampered with or exposed to bacteria. If you suffer from a blister please refrain from the temptation of trying to pop it as this leaves the wound open to infection which may need medical attention if the infection progresses.
If you have received burns from fire, smoke or other source of heat, you may need to see a doctor in case of permanent damage to the skin or tissues and because of the risk of shock developing.If someone has been burned call for an ambulance, keep them cool and protect the burn by covering it with a non-adhesive covering; cling film is ideal as it protects the area, prevents fluid from being lost and allows the medical profession to assess the wound without disturbing it due to its transparency.
The herpes simplex virus (type I) is very common as this is the cause of cold sores which affect many different people. Type II however is that known commonly as genital herpes and people often find this extremely embarrassing. By making sure you know and trust your sexual partner and using suitable protection, the chances of contracting this virus are reduced.
You might also like...