Living With and Treatments for Haemorrhoids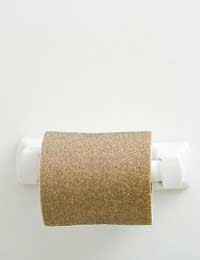 No-one wants to admit that they have or have had haemorrhoids, but unfortunately they are a very common disorder and can affect anyone.
They often occur due to straining when passing a stool or because of increased pressure in the pelvis, often caused by pregnancy, and anyone of any age can be affected.
What are Haemorrhoids?
Traditionally called 'piles', haemorrhoids are small swollen blood vessels found in the back passage. The vessels enlarge as the pressure inside them develops and this can cause itching, pain and discomfort along with some bleeding.
Although they are not serious, they can be very uncomfortable and affect sufferers in various ways such as causing embarrassment, discomfort and alter the way they feel in general such as their attractiveness, the choice of clothes and underwear and the types of activities they are comfortable doing.
The vessels may swell in the anal passage itself or protrude from the rectum and hang externally (prolapsed haemorrhoids) or actually develop from the blood vessels of the edge of the anus. They vary in size and shape but can get larger if they are left and pressure continues to build.
What Causes Them?
When someone strains frequently and quite severely to pass a stool, the pressure in the delicate blood vessels of the rectum and anus find it difficult to accommodate the change in pressure. This causes the vessel to become engorged with blood and swell. Sometimes the vessel can leak the blood, often when wiping after passing a stool.
Minimising the Risk of Getting Haemorrhoids
The easiest ways to try and avoid getting haemorrhoids is to make sure that enough fluid is taken every day so the stools are moistened and softened, and to enjoy a diet high in fibre to aid the passage of stool.
It is also important to try and avoid weight gain or try and lose some weight if you are over weight as this can cause the pressure in the area to build also.
Treatments for Haemorrhoids
For most people the haemorrhoids may resolve themselves and settle after a few days; if the itching is a problem it may be useful to buy a haemorrhoid cream from the nearest chemist as this can ease the symptoms.
If your haemorrhoids continue to be problematic, the first thing you should do is to try and find out why they occurred in the first place. Perhaps you need to alter your diet and lifestyle choices and eat more fruit, vegetables and fibre and drink more water.If this is not the problem, the haemorrhoids can be soothed by using either warm water (sitting in the bath for a while is ideal) or using cool packs that can help lessen the discomfort and encourage the swelling of the vessel to decrease.
Surgery for Haemorrhoids
For some people, the haemorrhoids may be an on-going problem even after all the usual treatments have been tried. In this case your GP may be able to treat them with a procedure called 'banding', or may be able to refer you to a specialist doctor who can treat them surgically.
During a banding procedure, a very tight band in applied to the base of the vessel which restricts the blood flow to the haemorrhoid and eventually the haemorrhoid will become detached from the body.
Surgical options include either a banding procedure or having the haemorrhoid tied off and cut away. This can be performed using either a general or spinal anaesthetic and can be done as a day patient if you have no other problems.
It may also be possible to inject the haemorrhoid with a chemical that causes the vessel to harden and decrease in size over time.Of course if you are pregnant, the haemorrhoids may resolve themselves after the baby is born. If not, you will most likely be advised to use simple at-home remedies until the baby has been born, after which you will be assessed before a treatment is decided if they continue to be troublesome.
Haemorrhoids are very common but can cause quite a lot of discomfort for the person. They can usually be treated at home, but in some cases, surgery may be necessary to remove the haemorrhoids and prevent further problems.
EMBARRASSING ISSUES IS FOR SALE.
This website is for sale [more info].
You might also like...